Choosing the right remodeler
Home remodeling is a very personal process. The remodeler you hire will be part of your home life for several weeks or months, so its important to make sure that the personalities work well together.
Check Referrals, Reputation and Financial Strength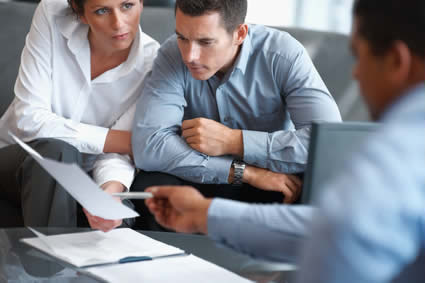 A personal referral from someone you trust is a great place to start your search when choosing a remodeler. Compare experiences and listen to negative comments as well as positive. Weigh pros and cons. Though not every company is perfect, the better companies will go out of their way to rectify issues and satisfy customers.
It's important the company has a good reputation and has been in business for a number of years. It's helpful to check a secondary resource like Angie's List or the Better Business Bureau.
It is highly important the company has the financial backing to pull off a complex project. Ask to talk to their bankers and suppliers. This is a key indicator of whether you are dealing with a company barely making ends meet versus one that has good standing.
Ask For References

Ask to talk to past clients about the people and the process, but most importantly talk to clients with current running projects. Most remodelers can come up with a list of happy former clients, but what are the current clients saying about the people and the process?
Ask to meet the crew who will be working in your home and exposed to your family on a daily basis. If possible, ask to meet them working on a current project.
Lowest Price Not Always The Best Choice
In life as in business the lowest price is not always the best choice. Choose a remodeler that has a detailed contract and specifications. You need to know exactly what you are getting so there will be no confusion about the quality of the material, what is included or omitted from the project scope.
The bottom line is do you feel comfortable with this individual and company. A strong rapport and close communication with your home remodeler will help a project go well.